Pressure Washing
Are you looking for an effective way to remove the dust, grime, and pollen that have accumulated on your home or commercial building's siding, asphalt, or other exterior services? When your home or office is in need of exterior cleaning, you can turn to Omaha Extreme Power Washing and Staining for pressure washing services. We're proud to offer high-pressure cleaning services to local home and business owners throughout the Omaha area. With our help, you can say goodbye to exterior grit and grime and say hello to a sparkling clean property. Call us today to schedule your pressure washing service!
Dirt, mildew, pollen, and old stains can really detract from the appearance of your residential or commercial property. Fortunately, you can get rid of all these things and bring out the true beauty in your property with just one call to Omaha Extreme Power Washing and Staining. Our power washing services are ideal for: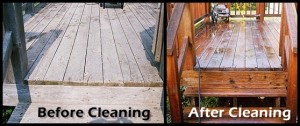 Siding
Decks
Walkways
Driveways
Roofs
Gutters
And more!
When you hire us to provide pressure wash service, you can rest easy knowing that we'll do a successful job. We're fully committed to providing all of our customers with superior pressure washing services, and we'll use our 14+ years of experience to ensure you get results you can be proud to show off. Our fully licensed, bonded, and insured technicians can use our own water or your water source when providing you with pressure cleaning services, and we won't stop until your property is spotless.
To make certain you're satisfied with our power wash services, we provide a 2-year guarantee on all labor. That means that when you're looking for residential or commercial power washing you can rely on, there's no better company to turn to for pressure washing service.
Commercial Pressure Washing Services
If you're in need of pressure cleaning services that can help keep your commercial building looking its best, Omaha Extreme Power Washing and Staining is the name to know. From office buildings to shopping malls, we have what it takes to offer you top-notch commercial pressure washing service. Our team will effectively clean all of the brick, asphalt, concrete, and other surfaces on your commercial property that tend to get dirty and grimy. Call our commercial pressure washing pros today to learn more about how we can help you keep the buildings, awnings, and sidewalks at your commercial space clean!
Power Washing
Pressure Cleaning
Powerwashing
Power Washing Business
Pressure Washing Business
Pressure Wash
Power Wash
Exterior Cleaning
Pressure Washing Services