Roof Cleaning Services
Does your roof look dirty or stained? If your roof isn't looking its best, then the odds are you're in need of a roof cleaning. Whether there's moss on your roof or it's discolored due to algae buildup, putting off cleaning your roof can decrease its aesthetic appeal as well as damage your shingles. Fortunately, you can rely on Omaha Extreme Power Washing and Staining for roof cleaning services. We're proud to extend our pressure washing services to both residential and commercial property owners in the Omaha area, so feel free to turn to us whenever you're in need of roof cleaning services. Call us today to schedule pressure cleaning services for your roof!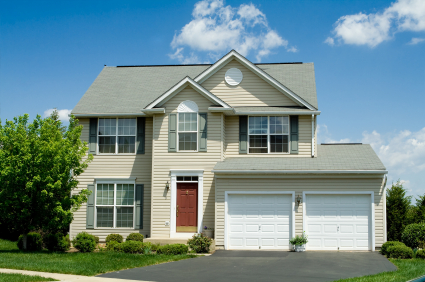 A dirty roof can be cause for so many headaches, from unattractive appearance to potentially damaging moss and mildew. To keep your roof clean, you need the pressure washing services offered by Omaha Extreme Power Washing and Staining. We use eco-friendly products and safe techniques when providing pressure washing service, so you can rest assured that we're protecting both your roof and the environment.
We value your satisfaction above all else, and we'll work hard to ensure that you're pleased with our power washing services. All of the roof washing work we do is backed up by a 2-year labor guarantee, so you can have complete confidence that we'll clean your roof carefully and effectively.
Your Roof Cleaning Contractors
If your roof has seen better days, don't hesitate to turn to Omaha Extreme Power Washing and Staining for assistance. Our roof washing professionals are fully licensed, bonded, and insured for your peace of mind, and we're committed to providing you with a high level of service. When you come to us for roof cleaning services, you can count on getting top-notch customer service and results that stand out. Our roof cleaning contractors have more than 14 years of experience with roof pressure washing to rely on, and that means we have what it takes to ensure your roof is as clean as can be. With Omaha Extreme Power Washing and Staining by your side, you can get rid of algae, moss, and any other substances that might threaten your roof.
If you're looking for a reliable roof cleaning company, end your search with one call to Omaha Extreme Power Washing and Staining. We're here to help you get rid of roof stains and protect the beauty and integrity of your roof!